Occasions
---
Weddings
Brighton Tux Shop is a locally owned and operated shop delivering the very best in Formal Wear for the past 38 years. When style personalized service quality garments and price point matter you need not look further than Brighton Tux.
Brighton Tux Shop has the style selection and the expertise to walk you through what will give you a look specific to your wedding. We realize that your wedding is exactly that…. YOUR WEDDING!
Want to give your Groom a different  look of his own? His Groomsmen the perfect compliment to your Bridesmaid dresses? Make sure Dad is special with his own look? Let our Formal wear Consultants take you through what we like to call the Brighton Tux Shop difference.
Our selection features the absolute latest in fashion color and design. Classic fit,Modern fit or the latest in Slim fit design we can help you select the perfect look for your Wedding Party.
Brighton Tux Shop carries a line of Accessories second to none to match any color dress made by any manufacturer including Davids Bridal. Whether it is Bow Tie or Long Tie let us create the look for you.
Stop by at your convenience,bring along your color and let us do the rest. With a Wedding Party of five paid rentals your Groom's Tuxedo will be No Charge. We will even give you a discount of $50.00 Off every tuxedo in your Wedding Party no matter the size.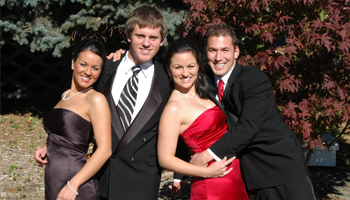 Prom
It's Prom and you want to look your very best. Brighton Tux Shop carries the absolute latest in style and fit. Prom can be Black, White, Shades of Grey and even Navy Blue. We have it all! Slim Fit Modern Fit and Classic Fit choose the look that is right for you.
Match your dates dress from our Accessory collection featuring well over 100 different designs and shade. Bow Ties and Long Ties are both available so bring along a color to match her dress.
All Prom customers at Brighton Tux Shop receive $50.00 OFF their tuxedo package and can earn another $20.00 OFF for every referral you send our way (see store for details) up to the cost of their tuxedo rental.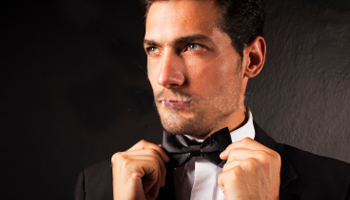 Black Tie Events
Brighton Tux Shop can make your Black Tie Event a night to remember. We carry the very latest in Classic Black tuxedos from designers like Ike Behar,Jean Yves,Perry Ellis.Michael Kors and David Tutera. You no longer have to wear a boring Black tuxedo.Whether it is a Black Tie Dinner or even a Cruise package we have the look that's right for you. We will take orders up to 24 hours in advance but if you can give us more it's always a help.